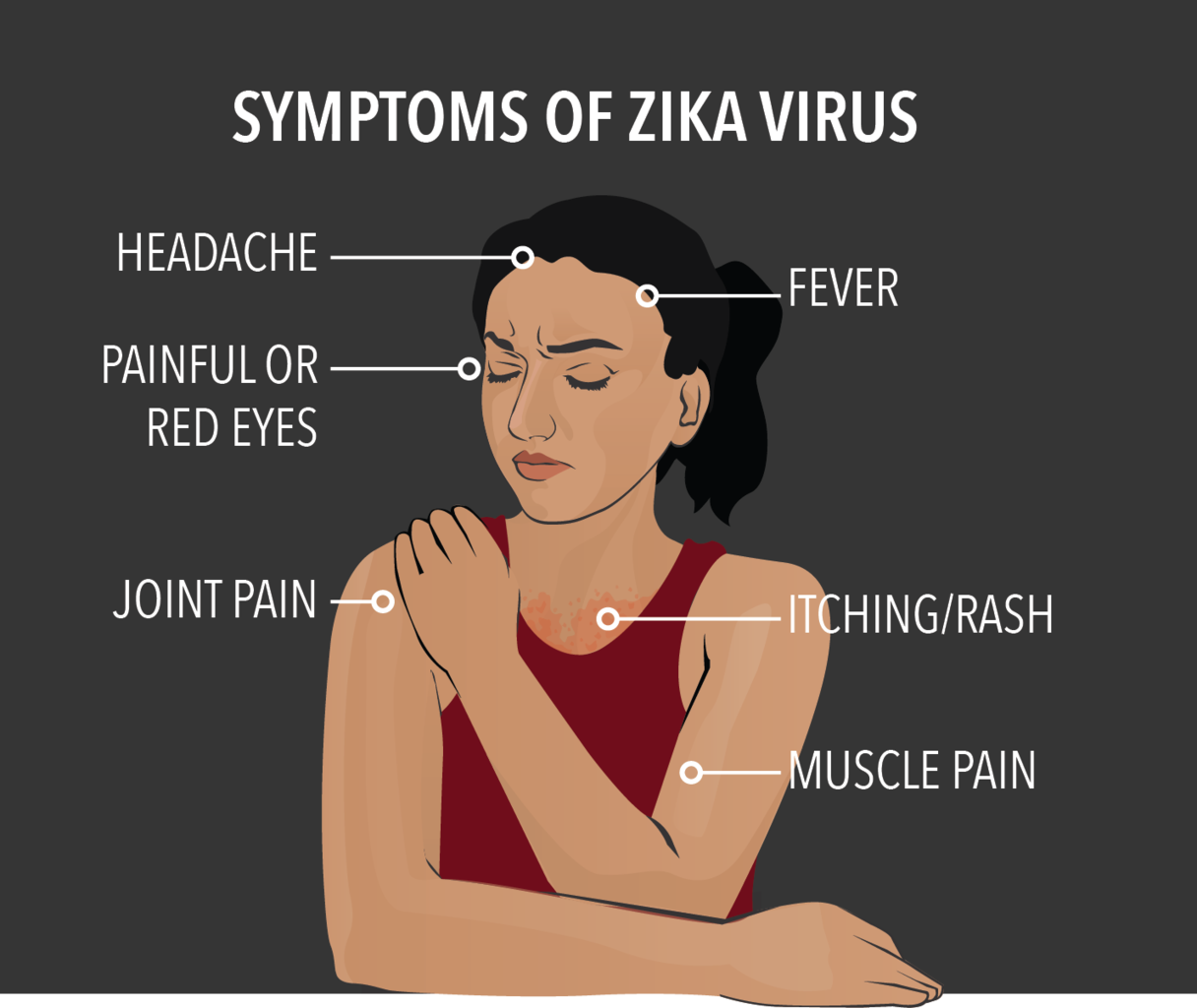 Many people infected with Zika virus won't have symptoms or will only have mild symptoms.
The most common symptoms of Zika are
Fever
Rash
Joint pain
Conjunctivitis (red eyes)
Other symptoms include:
Symptoms can last for several days to a week. People usually don't get sick enough to go to the hospital, and they very rarely die of Zika. Once a person has been infected with Zika, they are likely to be protected from future infections.